Kane Korso / Cane Corso
RAISSA
JCH CH, LT, EE, BALT; CH LV, LT, EE, BALT,
CH RUS, CH BY, CH UA, CH PL
INTER CH
(ZACCARIA DEL ROSSO MALPELO x PAMELA)
HD AA 00 - ED 0
dz. 11.05.2007
Īp. M. Demčenko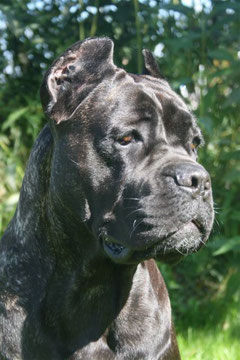 AMBERLAND A`KIRA
LV, LT, EST, BALT, RUS, UKR, PL, BLR JCH
LV, LT, EST, BALT, BLR CH, PL CH, ROCH, RO Grand CH, CIB
TOP 3 Latvian Show Dog 2012
HD BB 00
(CESARE x RAISSA)
09.09.2009
Īp. M. Demčenko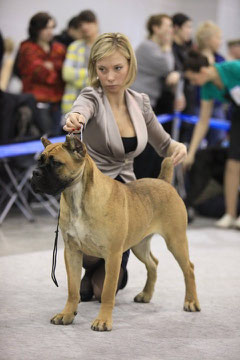 PRIVATE VENDETTA DELLA VALLE DEI LORD
 JCH RUS, JCH "Eurasia-2011", JuniorBOB
(PRESTIGE x ROTHORM JY DREAM AKASHA)
10.03.2010
Īp M.Demčenko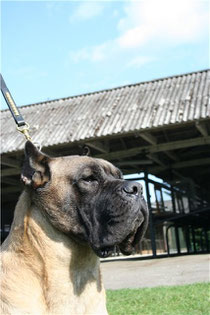 PARSIFAL
(DUCE DELL`ANTELER x MILADY)
Imported from Italy.
Has established itself as a great studdog in Italy, the Czech Republic, Lithuania and Latvia.
07.03.2006
Īp. M.Demčenko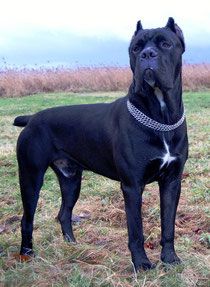 JULIA CEZARIS DORADO
LV&LT JCH 

(Parsifal x Harta Black star)
19.07.2010.
Īp. A. Gorenkova